Remembering a Colleague
By Jeffery Robichaud
I'm a couple of years younger than the Environmental Protection Agency, which had its 40th birthday back in 2010.  There aren't many charter members of EPA still working for the Agency today.  Here in Kansas City I think we might be down to our last one.  Most have retired.  Unfortunately, we lost one last week, Les our former videographer.
I will always remember the time I spent working with Les on a video almost a decade ago in 2003.  The next year (2004) marked the Bicentennial Anniversary of the Lewis and Clark Expedition; the Corps of Discovery.   A set of men were going to re-enact the entire two year journey as the Corps of Discovery II and the National Park Service was creating a travelling exhibit to accompany Corps II.  The Park Service had reached out to its Federal Partners to help with educational activities.  Since EPA doesn't have field offices along the route, we decided to develop a video that could accompany the travelling exhibit, led by Les.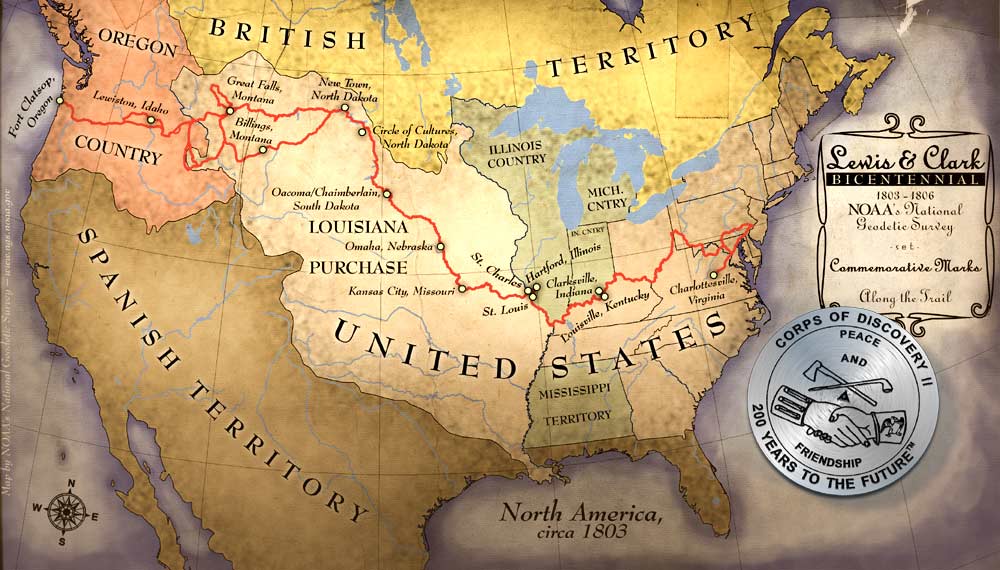 Les attacked the project with vigor.  I marveled at what he was able to do with a shoestring budget, working with A/V equipment that was a cross between home and professional, and a rag tag bunch of folks willing to help on the side.  A few of us had a chance to moonlight with Les to develop a script, storyboard shots, and collect footage all while continuing with our normal work.   Somehow Les found a way to pull it off, even managing to capture footage of the Corps II in St. Louis, work the footage into the end credits, and cut copies of the DVD before they began their journey up the Missouri.  The DVD was the Agency's contribution to the Tent of Many Voices which served as the centerpiece for educational activities of the Corps over the next two years.
Large festival-like celebrations greeted the Corps II at big cities like Kansas City and Omaha, their schedules jammed with local speakers and exhibits, including Les's video as a small piece of a tremendous program.  But as the keelboat moved further upriver and away from the cities, the speakers and the festivities waned yet Les' video stayed with the Tent of Many Voices.  It was seen by children and teachers at small towns all along the historic route.  Towns like Kamiah, ID, a small village on the Nez Perce Reservation, where young children were able to watch the following video, which still holds up today.
By the time the Corps II returned through Kansas City two years later, I had moved into a different position and didn't really get a chance to circle back with Les.  I wish I had told him how amazing I thought it was that his efforts were seen by thousands…and how important it was in helping to show kids how history can be relevant to them, and to protection of the environment.  Thanks Les.
Jeffery Robichaud is a second generation EPA scientist who has worked for the Agency since 1998. He currently serves as Deputy Director of EPA Region 7′s Environmental Services Division.
Editor's Note: The views expressed here are intended to explain EPA policy. They do not change anyone's rights or obligations. You may share this post. However, please do not change the title or the content, or remove EPA's identity as the author. If you do make substantive changes, please do not attribute the edited title or content to EPA or the author.

EPA's official web site is www.epa.gov. Some links on this page may redirect users from the EPA website to specific content on a non-EPA, third-party site. In doing so, EPA is directing you only to the specific content referenced at the time of publication, not to any other content that may appear on the same webpage or elsewhere on the third-party site, or be added at a later date.

EPA is providing this link for informational purposes only. EPA cannot attest to the accuracy of non-EPA information provided by any third-party sites or any other linked site. EPA does not endorse any non-government websites, companies, internet applications or any policies or information expressed therein.